In this guide you will learn how to access the new Fpscfilesafe ftp server.
1) first of all you will need to download hamachi via :
https://secure.logmein.com/products/hamachi/list.asp
2) you will then need to install and open it.
3) Once open you will recive a screen like this: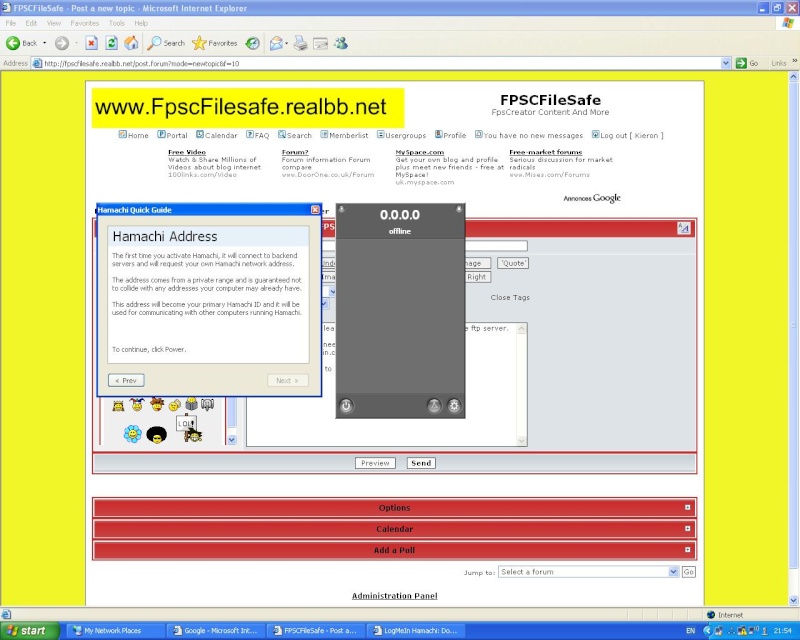 4) click on the power button like so: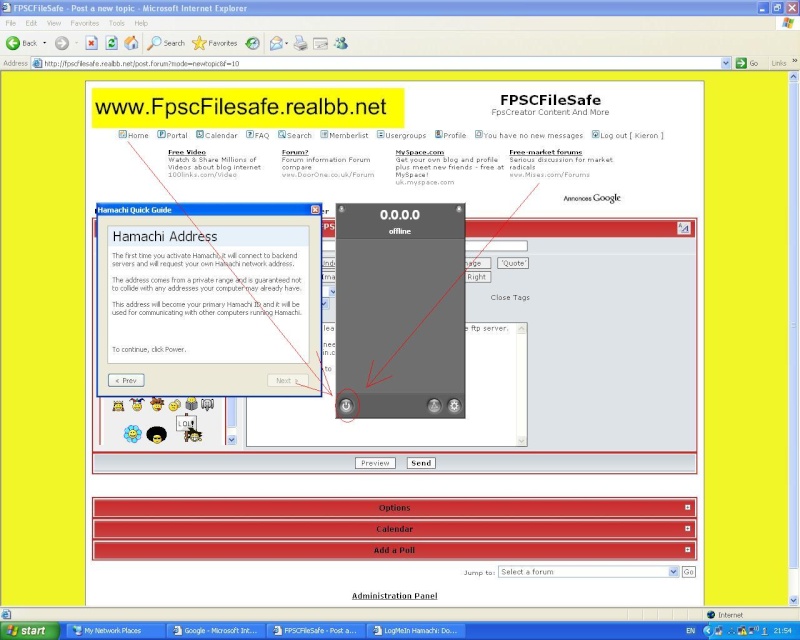 This will connect to hamachi and take you to the next step.
5) Now you need to click on the Icon that looks like a triangle and select Join existing network.
6)You will be prompted with a box asking you for:
I)Network Name
II)Network passwrod
For the network name you type : FPSCFS-FTP-Server
For the password you type: FTP
Now after this you need to type into the internet explorer address bar:
ftp://5.192.176.237
you will see a screen like this:
Now you have this screen when files are uploaded here by fpscfilesafe I.E InsTec you will be able to freely download them soon you will be able to upload file to the server freely too.